Hybrid Timber Flooring Sydney
Give your abode a classic appearance with hybrid timber flooring from AJ Flooring
Flooring is one of the most important elements of your premises. It enhances the aesthetics of your premise and adds texture to it. Moreover, flooring is vulnerable to daily wear and tear. Therefore, it must be chosen with lots of care and agility. The texture, sturdiness, and endurance of flooring are crucial.
Hybrid timber floorings are highly popular due to their distinctive features and robustness. These floorings are waterproof and resistant to scratch. They enable you to embrace a carefree lifestyle and give the space an uplifting appearance too.
AJ Flooring brings to you an extensive range of designer hybrid timber flooring. Our floorings are made from top notch quality materials. They are designer-made and come in an array of design and texture options.
At AJ Flooring, we have a team of expert product curators. They strive to update themselves with the latest introductions in the flooring world and present the most upgraded and superior quality products.
Our products are a great combination of elegance, endurance, and grace. They transform your premise into a masterpiece and weave an enchanting story of your interiors.
Features of Hybrid Timber Flooring
Waterproof flooring: The hybrid timber flooring at AJ Flooring is waterproof. They are made with precision to eliminate the ingress of water. These laminates are designed by experts and fabricated with attention to detail. The water repellent feature of hybrid timber flooring makes them ideal for residential as well as commercial use.
Prevents the growth of mould and bacteria: Since hybrid timber floorings are water-resistant and do not let moisture seep into the flooring, the chances of mould and bacteria growth are minimal. Thus, hybrid timber flooring keeps your premise more hygienic and safer.
Cost-effective solution: When it comes to water repellent solutions, tiles are a widely used alternative. The hybrid timber floorings are easy to install. The quick click-in system eliminates the need for grouting. A skilled flooring professional with prior experience in flooring installation can efficiently install hybrid timber flooring in no time.
Consistent look: One of the greatest benefits of hybrid timber flooring is the consistency in the look that it provides. Hybrid timber flooring gives a meticulous look to your premise and maintains a consistent look for many years.
Easy to maintain: Hybrid timber flooring is very easy to maintain. They do not demand any frequent replacement or repairs. Once installed properly, the flooring remains intact for years and years. Furthermore, the hybrid timber floorings are easy to clean. All you need is a damp cloth to get rid of stains on the surface. Occasional mopping with a mild detergent can enable you to retain the gleam and shine of the flooring.
Quality: Hybrid timber floorings are made from the best grade materials. They are sure to last long. Once installed properly, these floorings offer great peace of mind. The technology and inner core mechanisms of AJ Flooring are planned with exactness. The high quality inner core adds more endurance to the floorings.
AJ Flooring is one of the leading flooring suppliers in Australia. We have an experience of around two decades in this industry. Over the years, we have carved a niche for ourselves with our commitment to quality and constant endeavour to provide classy products to our clients. Our products are exceptionally elegant and durable. They maximise the aesthetics of your home and give it a distinct edge. We focus on the inner core strength of our hybrid timber flooring.
Add a touch of glamour and timelessness to your abode with smart hybrid timber flooring from AJ Flooring.  Browse now
!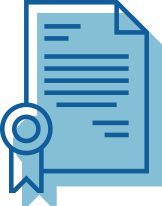 Over 38 Years
of experience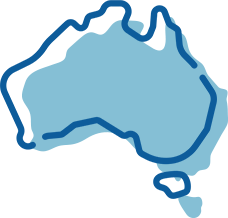 Only Australian
made products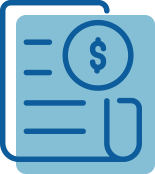 Responsive with
competitive quotes
Not sure where to start?
Choosing the right floors for your home improvement isn't an easy decision. We're here to help. Ask our experts a question or get a free consultation today.