Reliable Timber Flooring Installation In Sydney
Selecting a timber floor installation company to fit out your family home is a big decision, and an investment not to be taken lightly. Does the company match your values for supporting sustainable practices in Australia? Are they a quality and reputable company with experience and trained workers? Are they backed by professional bodies who put their name to their craftsmanship? Luckily, for residents of Sydney, our timber floor installation company AJ Flooring is one such company. Operating for 32 years, we have earned the unrivalled reputation as being one of the leading timber floor installation companies in Sydney. With pride in our AFTA accreditation, our family owned and operated business aims to uphold the values of good old Australian service. Our attention to detail to the individual specifics of each unique job sets us poles apart from others in our field. Our commitment to intentionally selecting only the most sustainable, reputable, and Australian grown products ensures that you always know the source and the ethics behind the materials.
Bona Certified Craftsmen: A Must-Have Requirement for any Timber Floor Installation in Sydney.
You wouldn't just let anyone educate your children, would you? How about treating your family's illnesses or building your house from scratch? You would want the best people for these jobs, so why wouldn't you pay the utmost of attention to the people who will be working on the flooring that will get used daily? A quality timber floor installation is essential for the longevity of your flooring. Bona Certified Craftsmen are hand selected by Bona as the top professionals in the field. A rigorous testing process and ongoing training on industry best practice gives you piece of mind with your Sydney timber floor installation. With our Bona accreditation and three decades worth of dedicated industry experience behind us, you are putting your new timber floor installation in the very best of hands!
AJ Flooring: More than Just a Timber Floor Installation:
While we pride ourselves on providing Sydney residents with premier timber floor installation, our services don't simply end there. As well as supplying and installing new timber flooring, we also offer our customers:
Sanding and polishing services to renew current flooring, extending its lifespan and refreshing your home
Repair work and on-site restoration of existing flooring or flooring panels
On-site or straight from the plan quotes for new timber floor installations in Sydney
Staining and re-staining of existing flooring
No job is too big or too small for us, and we pride ourselves on meeting our customer's direct needs, regardless of the size of the project. Bring along all your ideas and dreams, and let us turn your home into a masterpiece. Call our office today to arrange an appointment for an obligation free quote, and see how we can transform your Sydney home with a new timber floor installation. Our office can be contacted on 0408 659 109 to book an initial consultation.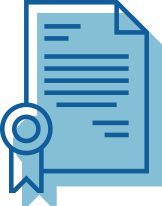 Over 38 Years
of experience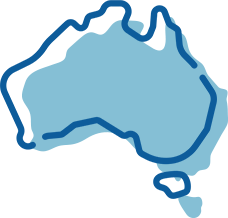 Only Australian
made products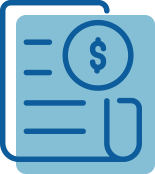 Responsive with
competitive quotes
Not sure where to start?
Choosing the right floors for your home improvement isn't an easy decision. We're here to help. Ask our experts a question or get a free consultation today.