Timber Floorboard & Floor Polishing Services In Sydney
Floor sanding is an excellent way to refresh and rejuvenate worn out hardwood floors. For those of you in Sydney whose floors experience heavy or frequent traffic, sanding is something you'll want to have done every so often just to make sure that your floors are always looking smooth and fresh. Be careful, though—floor sanding isn't as easy as it looks, and if you don't do it properly, excessive sanding can do more harm than good. Several common mistakes can turn a floor sanding job into a disaster that requires complete replacement of your wooden floors. That's why you should always be sure that the people you're hiring for such a job are suitably skilled and experienced.
Sanding removes the patina (or sheen) of a floor, which typically develops through years of use. When this is done improperly, it has the potential to significantly alter the look and feel of the original floor, which may clash with the tone set by the rest of the building. Furthermore, too much sanding on older boards can reveal worn out parts of the floor, spoiling the appearance of the entire surface. These are both situations that any quality floor sander should know how to avoid. Your task, as the owner of the floor in question, is to locate such a sander to avoid these kinds of complications. If you're wondering where to start looking for floor sanding in Sydney, we've got a suggestion for you.
Try AJ Flooring the next time you're looking for floor sanding in the Sydney area. We've been in the flooring industry for over 32 years, so we've had plenty of time to perfect our methods and make sure that we complete every job we take on with aplomb. When you call us, you'll be calling professionals who have worked on floors all over the Sydney area, and you'll see the proof in the results.
Sydney Floor Sanding of Exceptional Quality
We've spent every year of our three decades in the industry learning how to make our work the best it can be. It's that kind of dedication to our craft that earned us the prestigious Pride of Workmanship Award. Our floor sanding services are an excellent way to bring out the beauty of your wooden floors once again, without the risk of falling into any of the traps that other, less experienced, companies might commonly fall into. We can also polish your wooden floors once the sanding process is complete, we do this to make sure we restore as much of the sheen as possible. With us, excellence is easy—because we've had an awful lot of practice at it.
A Well-Deserved Reputation
People throughout Sydney continue to trust us with their floors because we've developed a solid reputation as reliable contractors. Don't trust somebody with less experience to bring out the best in your floors—make sure you give yourself the best service around and call AJ Flooring.
Will my Timber floorboards dent and scratch?
Timber floorboards are very sturdy and robust. They can handle extensive foot traffic as well as daily wear and tear. They do not dent or scratch easily. However, it is important to be careful and not move the furniture often, particularly if dragging. This may lead to scratches on the floor. At AJ Flooring, we are one of the leading suppliers of timber floorboards in Sydney. Contact our team for more advice for the care and maintenance of your timer floors.
Can we install timber floorboards in the basement?
Yes, you can install timber floorboards in the Basement. Timber floors are apt for almost any part of the house. It is sure to elevate the beauty of your house and give a distinct character to it. AJ Flooring has some of the best varieties of timber floorboards in Sydney. We also provide installations.
How do I maintain my timber floorboards?
Timber Floorboards in Sydney are very easy to maintain. They require just the occasional cleaning with the help of a damp cloth and a mild detergent to get the desired gleam and sheen of the flooring. Over the years, your floors might experience some wear and tear. In such a case, it is advisable to also refinish your timer floorboards.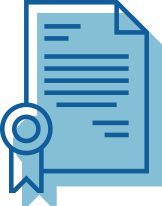 Over 38 Years
of experience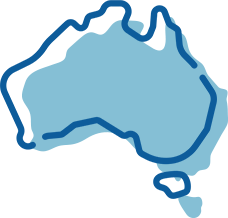 Only Australian
made products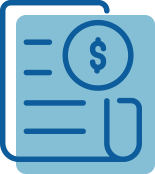 Responsive with
competitive quotes
Not sure where to start?
Choosing the right floors for your home improvement isn't an easy decision. We're here to help. Ask our experts a question or get a free consultation today.