Cleaning & Maintenance Of Polished Timber Floors
Sydney Timber Flooring experts surface finishes can be complicated we can advise and help you choose a finish for your timber floor.
Choosing a finish for your floor will determine the type of sheen your floorboards have, future maintenance needed and whether your new wooden floor has a high or low wear density.
Flooring oils are protectors of timber floors as they penetrate deeper into the timber grain. Polyurethanes are considered to be surface or plastic coating.

Sydney Timber Flooring Experts Sydney Timber Flooring Experts,
Some of the beautiful timber flooring finishes we offer include…
Solvent Based Polyurethane
Solvent based Polyurethane has greater abrasion resistance and provides a harder floor finish. This type of finish generally needs less routine maintenance.
Water Base Polyurethane
Water Base Polyurethane – Good wear and tear resistance. This finish is generally applied over a sealer; this enhances the colour of the timber. Available in matt and satin finishes. Very low VOC's.
Tung Oil / Gemini
Tung Oil / Gemini is a more traditional type of finish using an oil base mixed with a solvent. This type of finish requires regular maintenance and the colour will naturally darken over time. Leaves a very soft and natural appearance.
China Wood Oil (Organ Oil)
China Wood Oil (Organ Oil) penetrates deeply into the wood and provides a natural matt finish.
Modified Tung Oil
Modified Tung Oil has been modified for faster drying time and is easier to maintain than the original Tung Oil.

Staining Existing Floorboards
Staining of your existing floorboards can give you a variety of colours from which to choose.
| Timber Polish Type | Finish | Timber Protection | Wear Factor | Maintenance |
| --- | --- | --- | --- | --- |
| Natural Oil | Matt | Excellent | Low | High |
| Tung Oil | Semi-Gloss | Excellent | Low | High |
| Polyurethane (Water based) | Satin or Matt | Moderate | Excellent | Low |
| Polyurethane | Gloss Satin or Semi-Gloss | Low | Excellent | Low |
(The actual wear varies considerably from household to household, protection is not scratch resistance)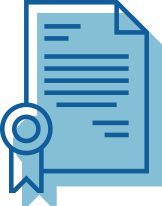 Over 38 Years
of experience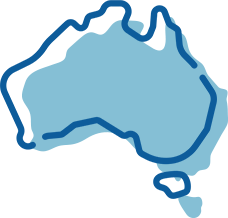 Only Australian
made products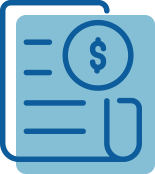 Responsive with
competitive quotes
Not sure where to start?
Choosing the right floors for your home improvement isn't an easy decision. We're here to help. Ask our experts a question or get a free consultation today.