Different Types of Timber Floor Finish
To better understand the distinction between the different types of floor finish, it is imperative that you are educated and knowledgeable of different categories of timber floor finishes.
Flexible finishes are penetrating agents such as oil and wax, water-based polyurethane (medium flexible) and oil modified polyurethane. These finishes allow the boards to move in the seasonal changes. So, the occurrence of split boards or edge bonding and wide gaps are minimised.
On the other hand, the less flexible finishes can be used on floors that are prone to minimal movement. Solvent based polyurethanes fall into this category.
Understanding these two categories will enable you to choose a finish that is appropriate for your needs.
Your floor will undergo movement after the sanding and finishing is completed. This can be due to various factors including the use of wide boards, humidity, seasonal change, as well as the use of air-conditioners.
Having this information in mind, when selecting the right floor finish gives you the opportunity to pick the most suitable choice. Remember, using a great floor finish for the wrong application delivers poor results.
What are the dangers associated with solvent-based timber flooring finishes?
Toxic fumes given off by solvent floor finishes contain free isocyanates that affect the respiratory system and are particularly dangerous for asthma sufferers, children and the elderly.
Solvent-based timber floor finishes are classified as poisons and homeowners should vacate premises until solvent based coatings are fully cured. This can take a minimum of 7 – 14 days. In addition, the fumes from solvent finishes can taint food in pantries and even refrigerators. Some water-based paints can turn yellow due to the reaction of isocyanates with the amines in the paint. Plants, paintings and pets should also be removed from the area until the finish is totally cured.
Alternatively choose the convenience of a non-toxic water-based floor finish. No toxic fumes or isocyanates – so no need to move out! As a certified contractor we recommend and use Bona. Bona's modern water based polyurethane finishes offer excellent wear resistance, are non-yellowing and bring out the real beauty of timber flooring – without risking your health.
Don't solvent-based finishes wear better?
20 years ago, the answer was yes. Today's technology means that the best water-based finishes are 100% polyurethane and provide wear resistance that is better or as good as solvent-based products – without the toxic fumes.
Floors in commercial premises are routinely coated with water-based finishes as there is minimal disturbance to the commercial operation with no toxic fumes or health risks. In these situations, having good wear resistance is a necessity.
Why use a sealer or primer?
Although Bona top coats can be used directly on bare timber, we strongly recommend the use of Prime Classic, Intense or White.
Firstly, you save money because a primer costs less than a top coat. More importantly apart from the savings there are sound technical reasons to use a primer. Bona Classic, Intense and White ensure the floor has an even look without discolouration or a patchy appearance and minimise any possibility of edge bonding occurring with your floor.
You also save time because the products dry faster than top-coats.
What Effects Can Sunlight Have on a Floor?
The ultraviolet spectrum within sunlight can affect any organic material including timber.
Any exposure to light will bring with it some change in colour to a floor irrespective of the use of a stain or finish and even if the surface is not in direct sunlight. Lighter timbers, such as Blackbutt, tend to slightly darken when exposed whereas darker or redder timber species, like Jarrah, can become darker or, if exposed to very direct sunlight, lighter.
The use of waterborne finishes can slow the changes seen but cannot prevent the process from occurring.
All timbers, and cork, when exposed to very direct sunlight over an extended period of time are susceptible to 'fading' where the surface of the timber can lose most of its colour and become almost white or grey in appearance. This is most noticeable with darker and red timbers but can also be clearly seen on lighter species and timber artificially coloured by heat treatment. It is important therefore that this effect is acknowledged as having the potential for causing colour changes so that steps such as the use of UV blocking films and window dressings, e.g. blinds, curtains, etc. can be put into place.
If colour changes do occur sanding the floor to bare timber will remove the affected surface layer and allow the floor to be returned to its original colour.
How do I care for my floor?
There are some simple steps to caring a timber floor. In short, try to prevent the floor getting dirty by using preventative measures such as mats, clean up spillage as soon as possible, use the minimum amount of moisture on the floor and refurbish the floor by re-coating the floor with a single application of finish when required.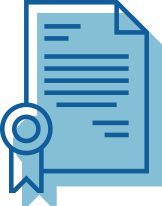 Over 38 Years
of experience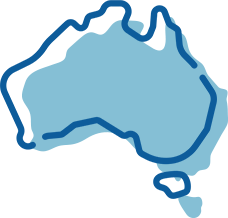 Only Australian
made products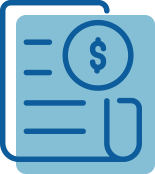 Responsive with
competitive quotes
Not sure where to start?
Choosing the right floors for your home improvement isn't an easy decision. We're here to help. Ask our experts a question or get a free consultation today.